PUSH HARDER TODAY FOR A STRONGER TOMORROW
Based in O'Hare, Chicago we help busy working professionals regain control of their bodies and build up their strength so they can level up their lives!
Health and Fitness Can be Intimidating
Have an Injury, fear of failure, or confusion about where to start? You need a fitness program that works for you. One that helps you burn off what holds you back – both in and out of the gym.
Get Ready to Meet Your Future, Fitter Self
Don't struggle to get fit on your own. Get lasting results you never thought possible and build healthy, sustainable habits with the expert support of our coach. We'll help you to get in the best shape of your life and stay there.
One Awesome Team, So Many Reasons to Get Started
The coaching staff at O'Hare CrossFit is world-class. Our knowledge, experience, and unmatched enthusiasm for helping people are a large part of what makes the training experience at OCF the best in the industry. We are dedicated to being the motivators, leaders, and expert guides to your fitness journey. We've been where you are, and we look forward to being a part of your fitness team.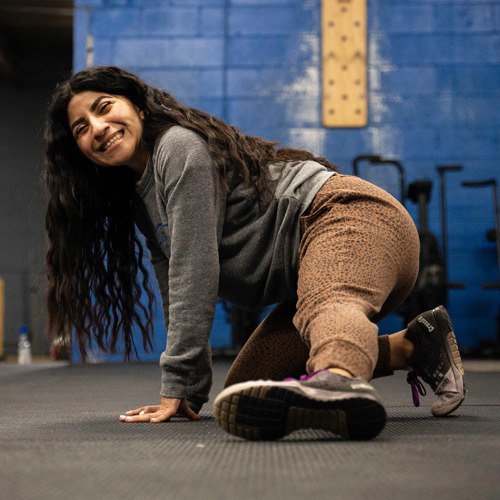 Susie was never an athlete in any sense of the word. Preferring to play it safe throughout her school years she discovered running as a form of exercise and an outlet for stress as an adult. After countless years and many races, she grew bored of the monotony that came from running and at the insistence of her brother decided to give O'Hare CrossFit a try. Since then she has never looked back and has gained strength she never thought possible and discovered resilience within herself. She is now excited to be able to help athletes as a coach so they can find the power within themselves.
CERTIFICATIONS:
CrossFit L-1
CrossFit L-2
CrossFit Aerobic Capacity
Crossfit Rowing/Erg
USAW L-1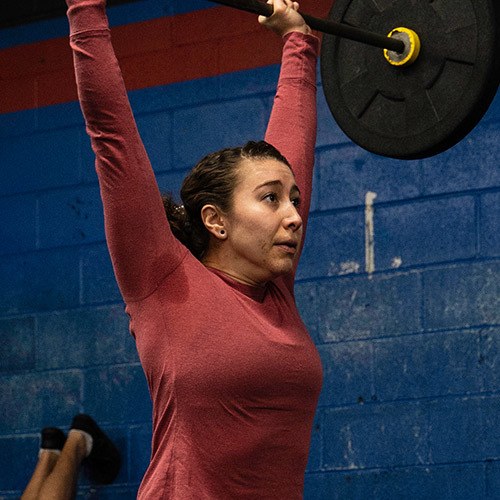 The Programs That Will Keep You Coming Back For More
Get closer to your goals with our tailored programs, fun community and flexible schedules.
Take The First Step With a Free Intro Session
Book Your Free Intro Session
We'll book you in for a free intro session and informal chat about your fitness goals.
A Personalized Plan For Amazing Results
During your intro session, we'll get to know you, what you hope to get from your workouts and build a personalized plan that works for you.
GET SET FOR SUCCESS
Receive personalised feedback at every workout. Our coaches make sure you're pushing to the next level, burning everything and anything that stands in your way.
Results That Speak For Themselves
Our client's success is our success. Here are some of the achievements we've celebrated with our community.
Book Your Free Intro Session. Your Future Self Will Thank You For It!
Take a Free Intro Session and experience what it is that sets us apart and what will make you love working out with us.